Bristle dartboard Unicorn Eclipse HD2 Pro Edition PDC with Unilock
Professional tournament bristle dartboard with a thin beveled steel spider.
Dartboard approved for hosting the highest level tournaments around the world.
The dartboard is made of the highest quality fibers obtained from the agave sisalana plant.
The dartboard with the highest durability and the highest quality on the market - just like the Blade 5 Dual Core dartboard from Winmau.
Do not leave the dartboard exposed to direct sunlight and do not hang it over a radiator, the dartboard may dry out! The dartboard must be protected from high humidity.
The dartboard needs to be rotated, from the 10 black segments to the left or right. It is important that the upper segment is always black with the number 20 above it - this way the dartboard is reusable and all segments will wear evenly. If you do not rotate the dartboard, it may happen that some segments are destroyed due to excessive throwing of darts into the dartboard.
Dartboard diameter: 450mm
Diameter of playing surface: 340mm
Dartboard weight: approx. 5 kg
Package contents: dartboard, suspension device, no darts.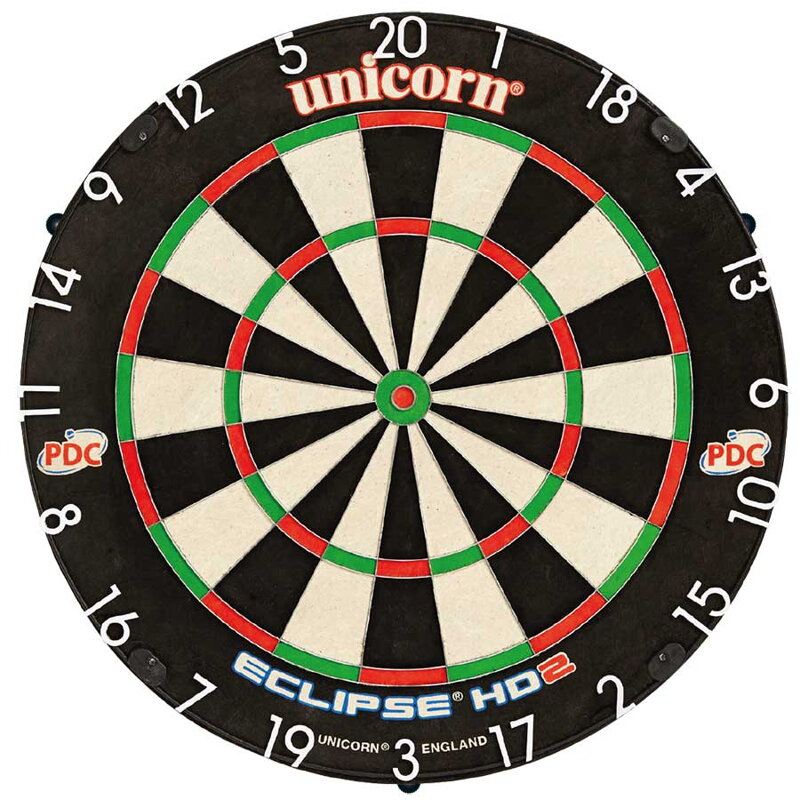 Unicorn Bristle Dartboard Eclipse HD2 Pro with Unilock