Limited edition Orbis cases made of quality EVA material. The case contains a solid foam holder for 2 sets of complete darts, two inner sides for 12 sets of flights and 15 pieces of shafts and a lockable mesh pocket for tips and accessories.
Dimensions: 190 x 110 x 50 mm
The darts and darts accessories shown are not included in the delivery.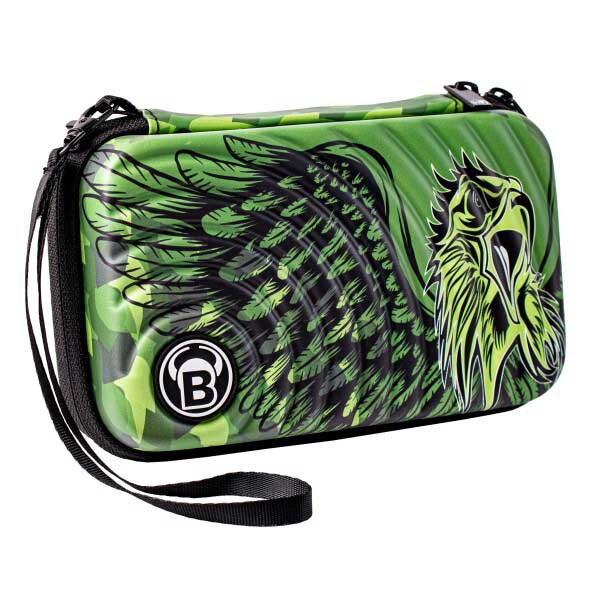 Bulls Dart Case Orbis XL Eagle Green