Corsair soft brass darts from Harrows are suitable for beginners. The bodies of the Corsair darts are serrated in two places for a more secure hold in the fingers.
Corsair darts are composed of:
Barrel: brass, blue stripes
Shafts: Anodized Aluminum 2BA
Flights: Hologram
Tips: 2BA thread (classic small)
Weight: 18g.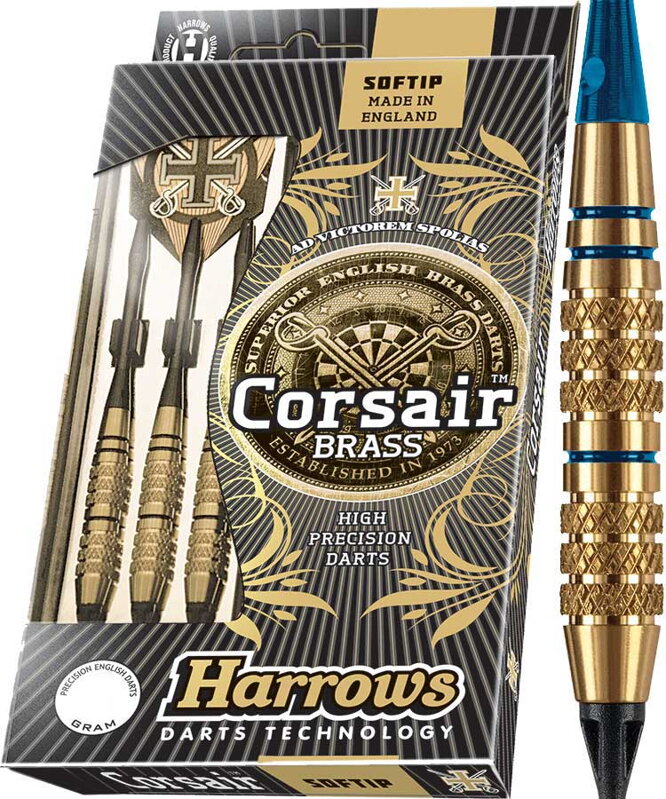 Harrows Softtip Darts Corsair 18g K2 Blue