Electronic entry-level dartboard with LCD display and original tournament size with two-hole segments and bull's eye in tournament size.
Automatic score and sound effect for a great gaming experience.
Quick start to play thanks to quick selection and intuitive operation.
21 games with 65 variations, board for 1 to 4 players or 2 - 4 teams.
The perfect challenge for friends, family or co-workers. 
Accessories: 6 darts, 12 soft tips, power supply and multilingual instruction manual.
Dimensions: approx. 51 x 43 cm.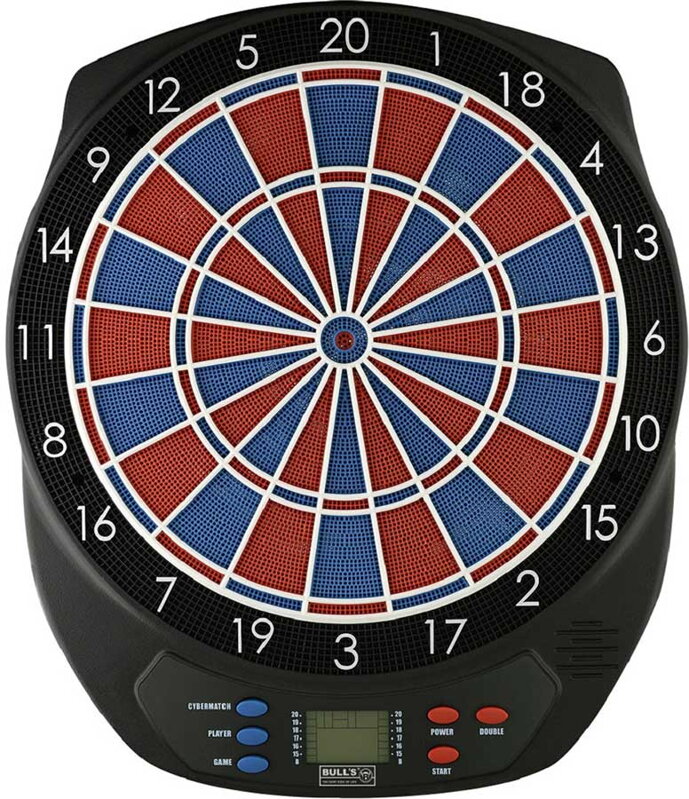 Bulls Electronic Dartboard Scorpy