Torus 270 is a simple way to illuminate the target without shadows and improve the view of the playing area. The lighting quickly attaches to any bristle dartboard and is strong enough.
The unique 270° arc shape ensures quality illumination of the target and makes it easy to draw darts even for smaller players. The inner edge of the light is angled to the target at 25° to allow as much light as possible to reach the target. The lightweight frame features an LED strip with bright white light.
Package contents: 1 x Torus 270 light, power adapter, target mounting brackets.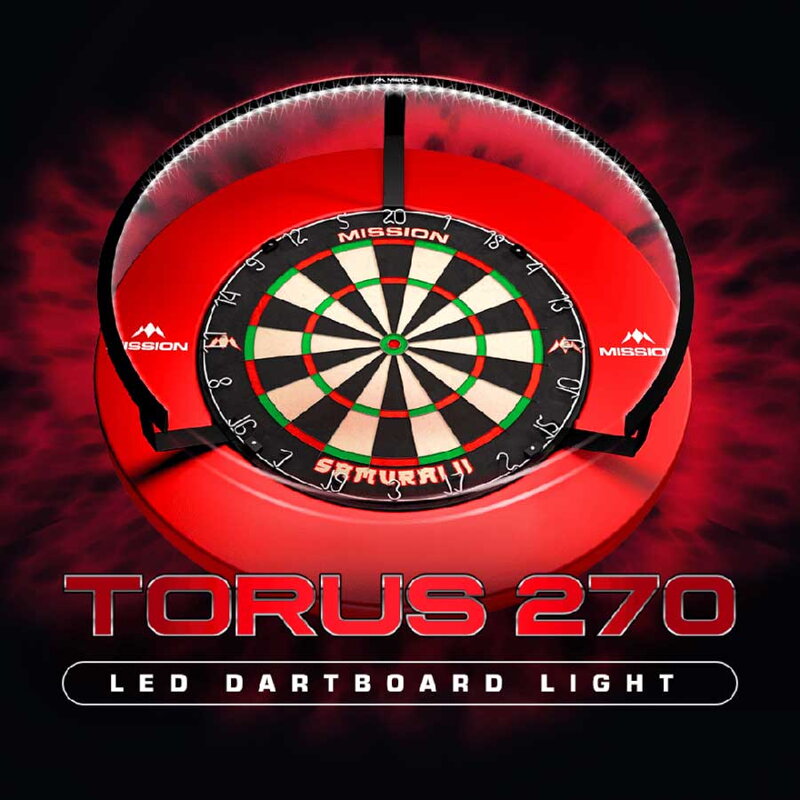 Mission Torus 270 Dartboard Lighting System