High quality electronic dartboard from Bulls Benelux.
The dartboard is designed for up to 8 players.
It contains 36 types of games in up to 580 combinations of games.
The dartboard comes in two colour variations, red and blue like most electronic dartboards and black and white which has colours matching bristle dartboards.
Dartboard dimensions: 51 x 45 x 4,5 cm
Package contents: electronic dartboard, power adaptor, 2 x dart sets, approx. 30 pcs of tips, dowels and screws for attachment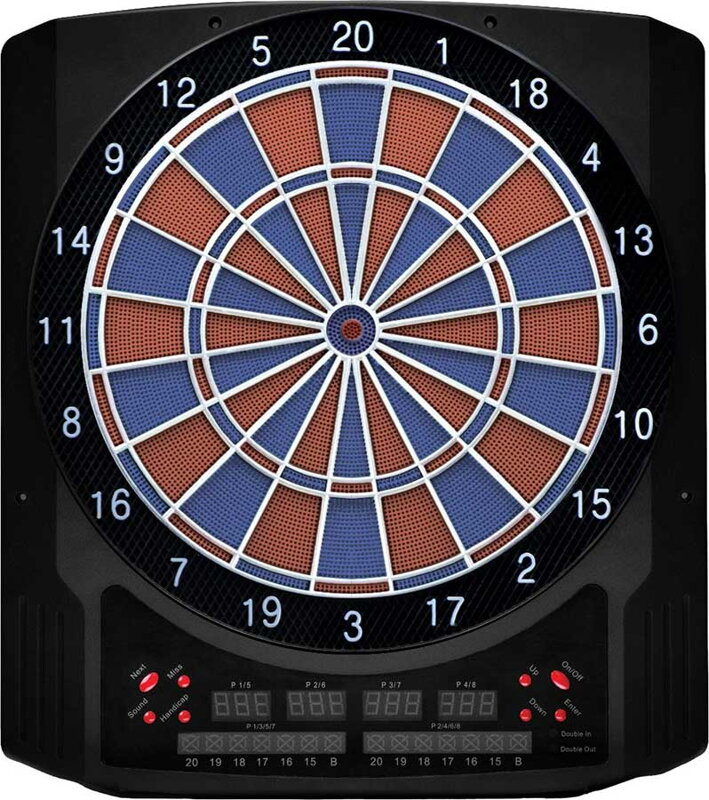 Bulls Electronic Dartboard Univesrsum Intro