Scolia Home is an automatic scoring system for bristle dartboards. The system is equipped with a set of cameras that capture the playing area and use a processor unit to evaluate the thrown score and transfer it to the application.
System requirements:
Ordinary bristle dartboard with standard dimensions, color design and metal number ring (not included)
Bulls Termote 2.0 or 3.0 lighting (not included)
Surround, classic wide, Ø approx. 68-70 cm, width 12 - 12.5 cm, thickness 3 - 4 cm (not included)
Solid straight wall around the target
Wired internet connection
Main advantages:
Contains different types of games
Computer opponent
Play online with friends who use Scolia
Gaming History - Advanced Analytics
Usage monitoring
Free software update
Package contains:
cameras
processor unit
power adapter
LAN cable (5m)
accessories and installation tools.
The package does not contain a Dartboard, Bulls Termote and Surrond.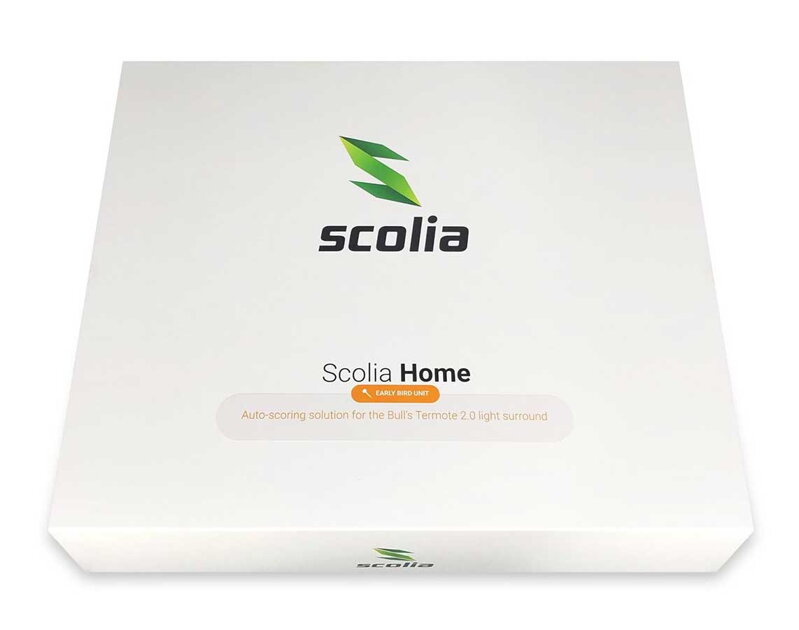 Scolia Home Electronic Score System