Bulls Vibex S is a high quality steel stand for a bristle target. The Bulls Vibex has a vibrating stop and an innovative cross brace between the tripod and the telescopic rod, thanks to which vibrations are reduced by up to 95%. The stand can be quickly assembled and disassembled, and thanks to a simple plug-in system, it can be easily adjusted to the official height of the target.
Package dimensions: 90 x 19 x 13 cm.
The dartboard shown is not included in the delivery.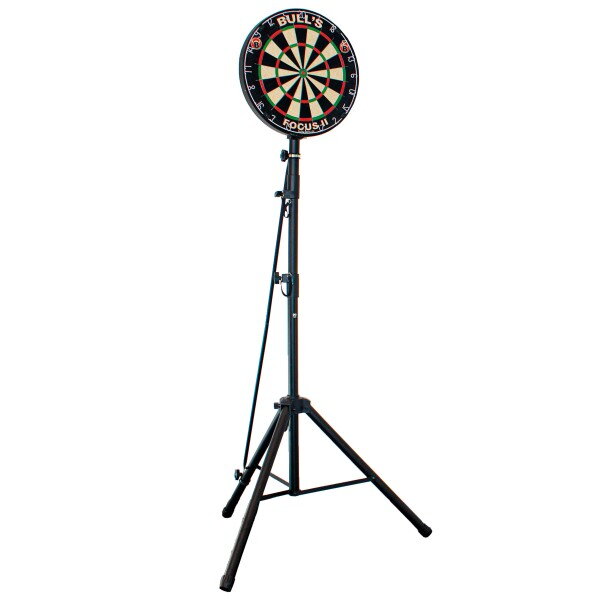 Bulls Stand Vibex S for Bristle Dartboard