Peter "Snakebite" Wright's journey of a lifetime culminated in a second World Championship title, and he wanted to celebrate with a stunning black diamond coated edition. The darts are based on the Euro 11 dart style.
Barrel: 90% tungsten
Barrel length: 54,6 mm
Barrel diameter: 6,1 mm
Weight: 20g (barrel only)
Package contents: 1x set of darts (3pcs).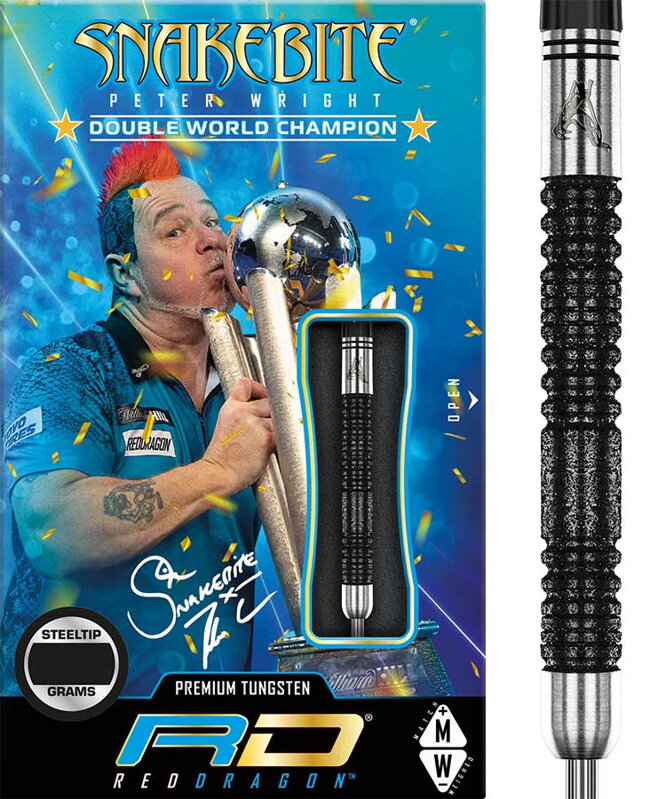 Red Dragon Steeltip Darts Peter Wright Snakebite Double World Champion SE Black 20g