The Luke Littler Generation One Darts were designed with "The Nuke" to his exact specifications and requirements.
Barrel offers a profile with multiple types of grip. It consists of a double pixel grip in the front and middle, providing a high level of grip, and the tip has fine radial grooves in the back, for a softer feel.
The barrel is then coated with a black PVD Performance finish and further redesigned to highlight the Dual Pixel Tip technology.
Barrel: 90% tungsten
Barrel length: 47 mm
Barrel diameter: 6,5 mm
Weight: 19g (complete darts)
Package contents: 1x set of darts (3 pcs)
Additional information
| | |
| --- | --- |
| Category: | Softtip Darts Tungsten 19g |
| Barrel length: | 47 mm |
| Barrel diameter: | 6,5 mm |
| Materiál: | Wolfram 90% |
| Tip thread: | 2BA |
| Shafts thread: | 2BA |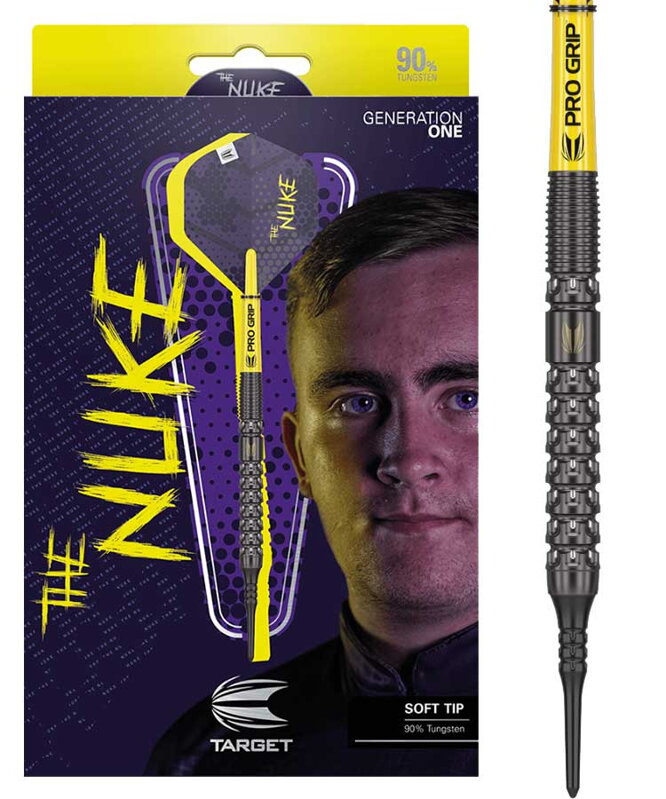 Target Softtip Darts Luke Littler G1 19g