Parrot Score Counter is designed for ease of use with intuitive controls to record and track scores for up to 8 players.
The counter contains 40 of the most common dart games with a total of up to 272 variations of these games. The bright and distinct RGB LCD screen is easy to read. The counter can lie on the table or it can be fixed to the wall using the built-in bracket. Dowels and screws are included in the package. For details on setting up and operating the counter, please refer to the attached manual.
Power supply is possible with 3 x AA batteries or with the help of a mains adapter.
Battery and adapter are not included.
Dimensions: 270 x 130 x 30 mm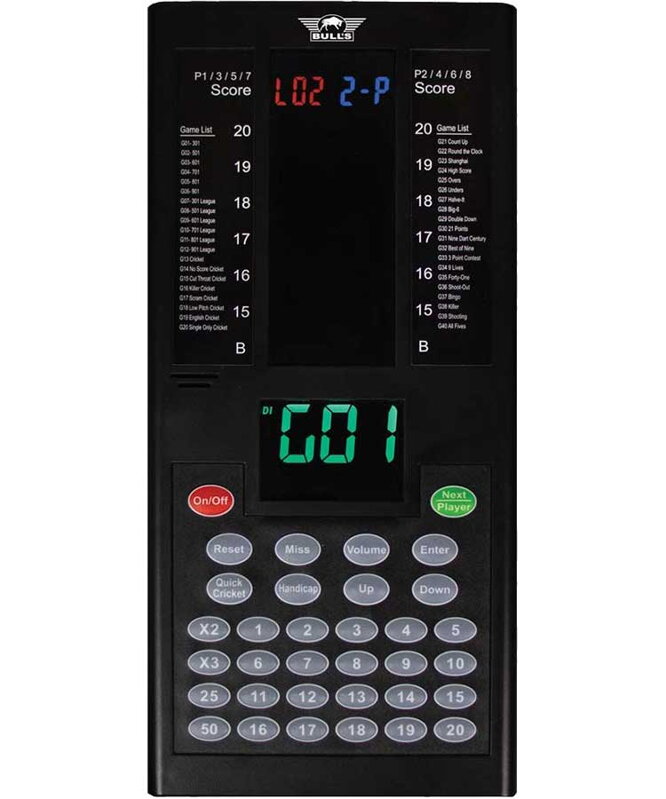 Bulls NL Parrot Score Counter