Valuable dartboard with nine LED, original tournament size with 2-hole segments and originaltournament size Bull's Eye, 1-16 Players / 2-8 Teams, automatic scoring, dart outscorefeature, sound effects, bounce out button, Double-In/Double-Out function, cybermatch featureto level 5. 27 different games with 70 variations.
Accesories: 6 darts, 12 soft tips, poweradaptor, and multi language instructions manual.
Dimensions: approx. 59x 46 cm.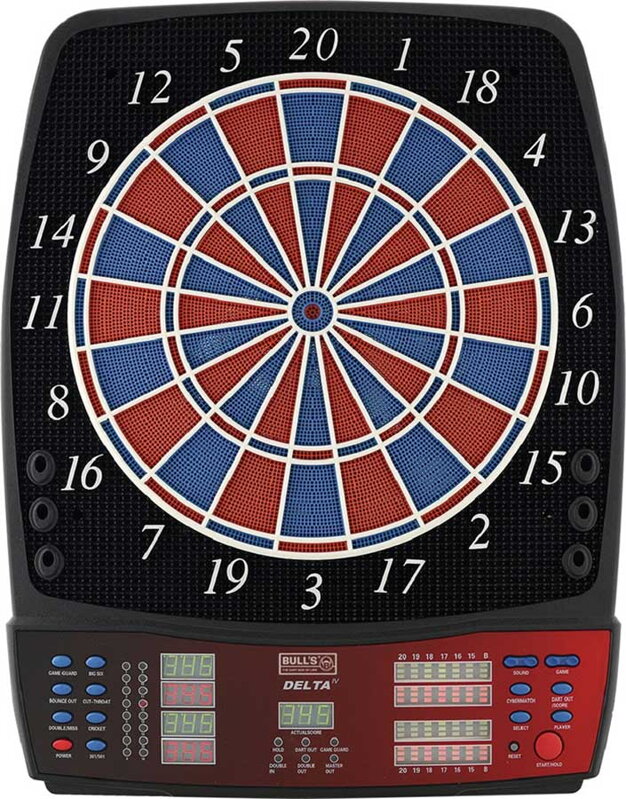 Bulls Electronic Dartboard Delta IV