High End soft tip dart board, original tournament size with 2-hole segments and original tournament size Bull's Eye, for 1-16 Players / 2-8 Teams with automatic scoring, Dart-Finishfunction, Rebound rating, regulatable sound, Double-In/Double-Out function, Quick selection, CyberMatch function to level 5, display for 1 Dart Average, Display for Check-Out by all01 games. 41 games with 140 variations.
Accesories: 12 darts, 30 soft tips, power adaptorand multi language instructions manual.
Dimensions: approx. 61 x 51 cm.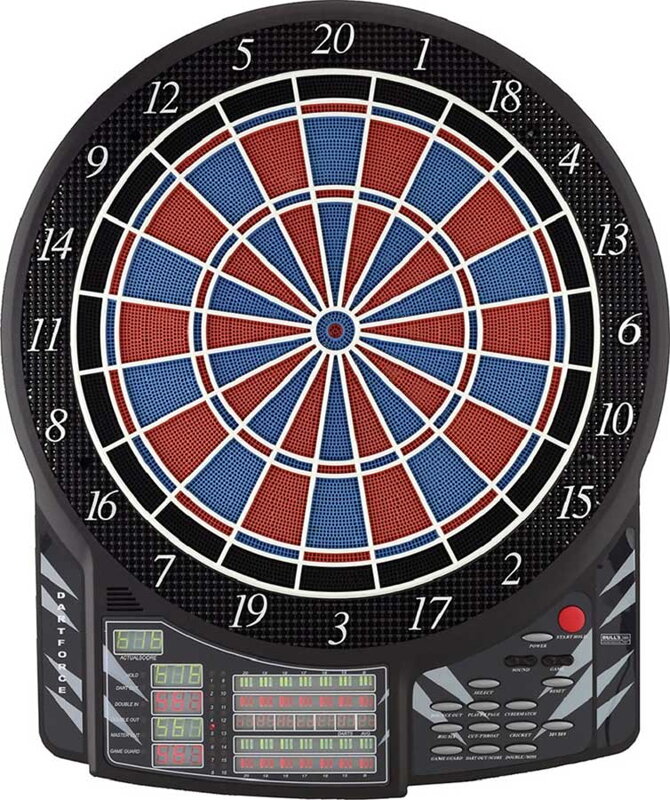 Bulls Electronic Dartboard Dartforce Ultimative